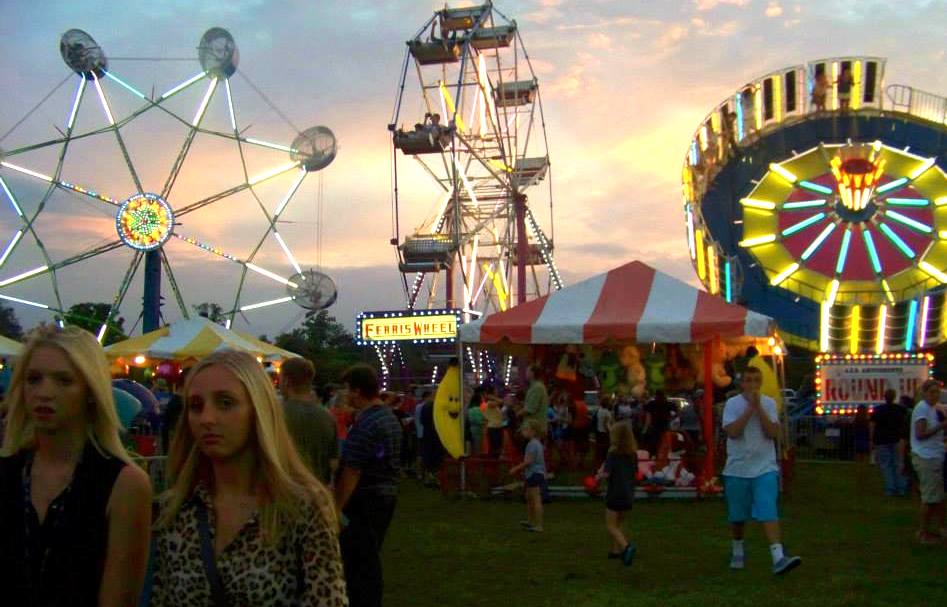 In just two weeks, it's time once more for the Lisburn Community Fire Company's Old Time Festival.
Running from Wednesday, August 6 to Saturday, August 9, there's affordable fun for the entire family on the fairgrounds of the Lisburn Community Fire Company (map). From games and rides to entertainment to the best home cooking around, do not miss the 2014 edition of our Old Time Festival.
Wednesday, August 6
The first night of the Festival is ride night. All rides and games will be open, and the Small Pavilion will be open serving hot dogs, hamburgers, pizza, ice cream, etc.
There is NO FOOD in the large pavilion on the first night of Festival. None.
Entertainment for the evening will be music provided by Juke Box Hits.
Thursday, August 7
The second night of Festival features all your favorites, from antique tractor rides to bingo to hay rides to complete food service inside the pavilion and out with chicken barbecue, sausage, and french fries. Entertainment will be provided by the Carroll County Ramblers from 6 to 10 p.m.
Friday, August 8
Entertainment on the third night of Festival will be provided by 2nd Chance Band. Come out and enjoy a great dinner with the family, and bring your lawn chairs to enjoy the music while catching up with old and new friends in front of the grandstand.
Saturday, August 9
Southbound Express will close the 2014 Festival with a bang as it plays long into the night again this year. Silent Auction bidding closes this evening, and it is the last chance to get your fill of fabulous homemade cakes and pies in the pavilion.
Admission is free, but please note that pets are not allowed on the Fairgrounds. Attendees with pets will be asked to leave the grounds to ensure the safety of all.
Proceeds benefit the Lisburn Community Fire Company.
Don't miss a minute of the fun, and support your local firefighters.