The truck bay floors in the Lisburn Community Fire Company have recently been sealed and painted by Stronghold Floors, Mechanicsburg. Check out the excellent job they did:
Although the paint appears turquoise on the pictures, it is actually green.
From Stronghold's web site, here's what the bays looked like before they began their work: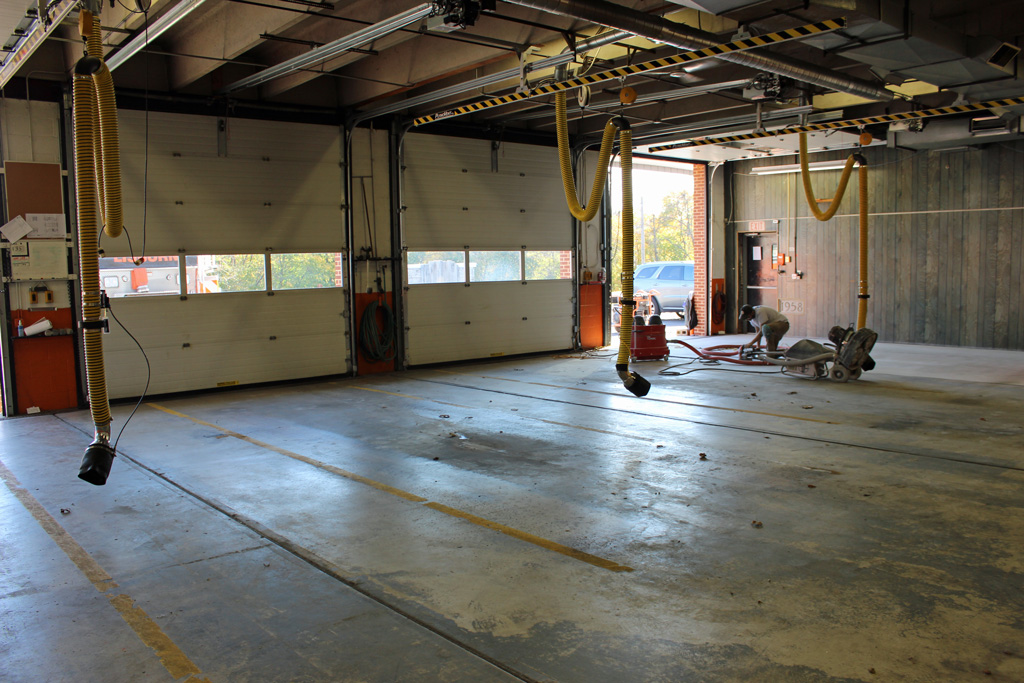 Now that is one major upgrade!
Thanks also go out to John Gross & Company for its generous donation of a trailer to store all items normally located in the truck bays. We couldn't have upgraded our facility without your help. Thank you!