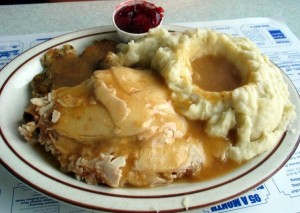 The semi-annual turkey dinner is scheduled for Sunday, March 9. Meals featuring fresh roasted turkey, mashed potatoes, stuffing, corn, gravy, roll, and your choice of homemade dessert will be served from 11 a.m. to 2 p.m., or until all turkey is sold.
To help us learn how much you love our dinners, we've put together a brief survey. Either complete on of the survey forms available at the turkey dinner, or take a couple minutes now to bitb.
Thank you in advance for sharing your thoughts with us. See you on the 9th.